Washington, DC – History was made this week when Canadian Prime Minister Justin Theroux landed in Washington, DC for allegedly his first official trip in twenty years. The last time Theroux had visited the capital of the United States, which also happens to be his birthplace, was during his childhood.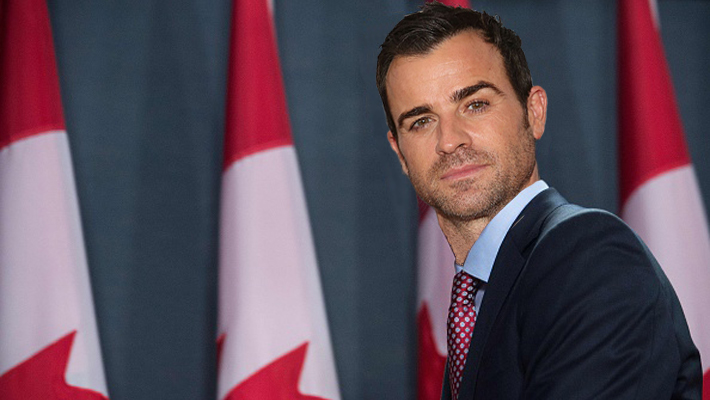 The diplomatic visit follows a vigorous campaign in Canada over Stephen Harper, the incumbent prime minister at the time. Using both his intelligence and physique, Theroux was able to sway voters to give him the same chance that Jennifer Aniston had, hopefully for a longer amount of time.
Theroux went straight to the White House after arriving at the airport, wasting no time in his dedication to bridging the gap between American and Canadian relations. "I didn't check into the hotel," stated Theroux. "I, I drank that shit that you gave me and then I woke up in a bathtub."
When asked what he hopes to accomplish during the visit, Theroux replied, "Every man rebels against the idea that 'this is fucking it.' Fights windmills, saves fucking damsels, all in search of greater purpose."
Theroux's cinematic resumé reads like many Canadian actors such as Donald Sutherland, Ryan Gosling, Jim Carrey, Keanu Reeves, and William Shatner. One moment he's playing a dramatic role like in HBO's The Leftovers, the next he is playing an evil turntable henchman in Zoolander.
"It's classic Canadian role-playing," stated part-time film critic and full-time political douche Paul Emmerlan. "Even that 1/4 French Canadian blood overshadows the rest of his gene pool, which is probably why he was able to become Prime Minister of Canada without any question. Unlike, say, presidential candidate Ted Cruz, who was accidentally born here, or Donald Trump, who may have been born into a congress of orangutans. Both cases are cause to contest these candidates' legitimacy to run for president."
Correction: The Prime Minister of Canada is actually Justin Trudeau, not Justin Theroux. Honest mistake. And no, it's not because we think all Canadians look alike. That's racist. Or whatever.