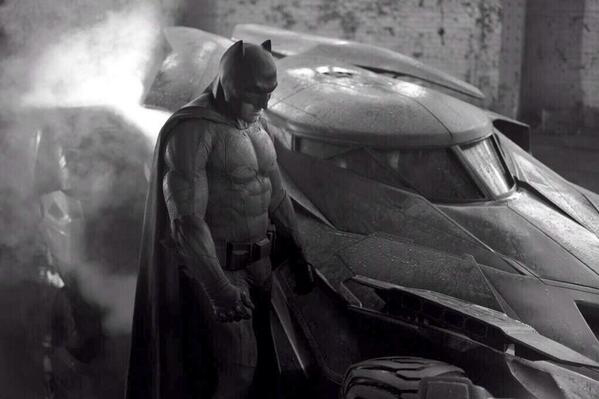 Zack Snyder, director of the upcoming Batman VS Superman film, recently tweeted out a picture of Ben Affleck as the Dark Knight.
While the intent, I'm sure, was to give us a glimpse of how dark and brooding Batman will look in the upcoming film (as well as yet another awesome-looking Batmobile), the intent was lost in an internet title wave of Sad Batman memes. Ben Affleck may not be able to act the part of a brooding, self-aware millionaire that fights crime at night, but he sure can bring the LOLs.
Ever since the casting of Ben Affleck as Batman was released, fans have released their full fury against the choice: sometimes in anger, sometimes in understanding.
The release of the visual depiction of Ben Affleck as Batman has cemented the obvious: this will not end well.
The original Sad Batman.
I shot this with my @Leica_Camera M Monochrom. #Batman #Batmobile #Gotham http://t.co/WPHKLxgBLM pic.twitter.com/p5DEf6fLzJ

— Zack Snyder (@ZackSnyder) May 13, 2014
And now, the adventures of Sad Batman.
Sad Batman researches the last Batman, and sees the legacy he must strive to continue.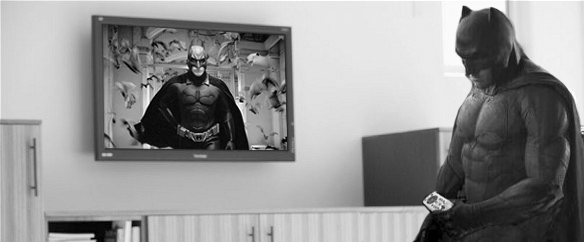 Sad Batman joins Sad Keanu.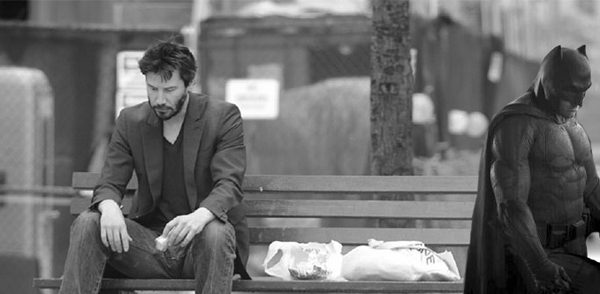 Sad Batman voted for Ron Paul.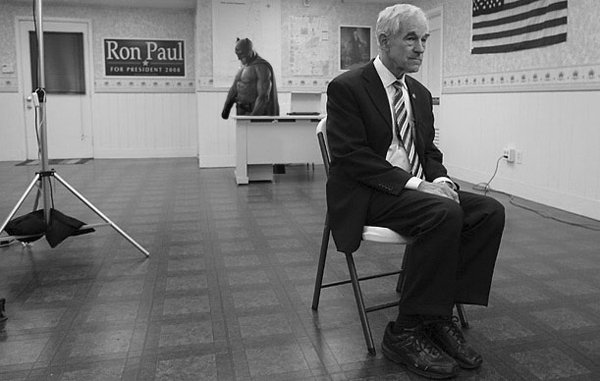 Sad Batman may otherwise become known as Fat Batman. Here is Fat Batman on The Biggest Loser. Officially, he was not the biggest loser but, unofficially, he is.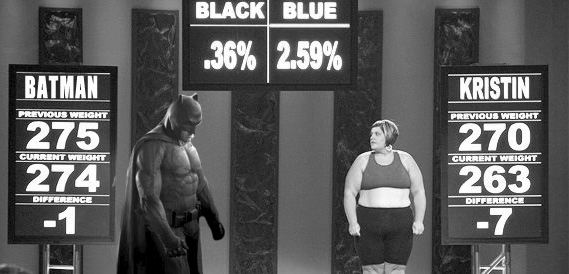 Continuing the idea of Fat Batman, Stewie Griffin plans to be featured on the Batman VS Superman soundtrack.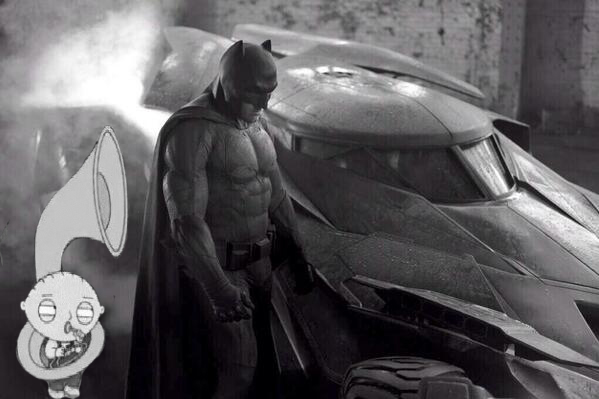 Sad Batman gets no respect.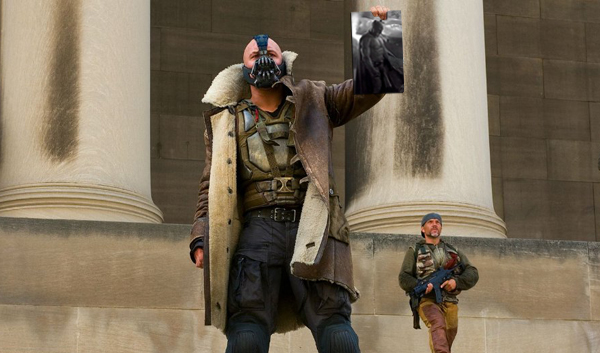 It had to happen. Sad Batman and Grumpy Cat collide.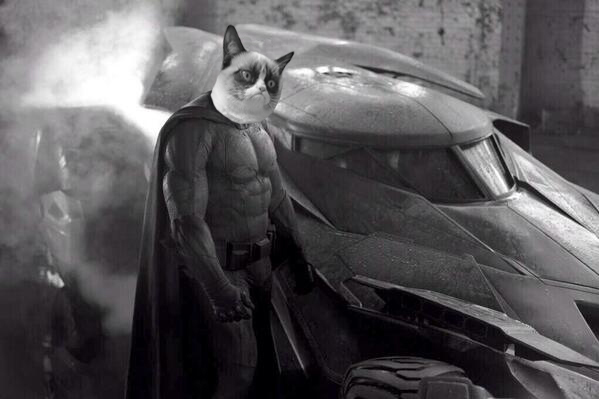 Sad Batman goes meta.