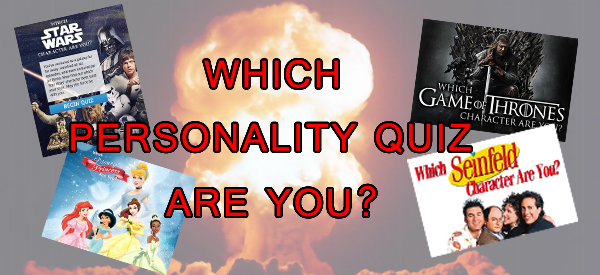 Lately, internet quizzes referencing your personality to a character in Star Wars, The Hunger Games, My Little Pony, etc. have been running rampant on the internet.
But one personality reference remains: what sort of personality quiz are you?
Let us begin. Click the link of the answer that best describes you for each question for best results.